Spécialisée dans le canoë bivouac, Canoë Rivière Expérience est une entreprise proposant des séjours et des locations de canoës à Moulins, dans le département de l'Allier, en bordure de la Réserve Naturelle du Val d'Allier. Notre passion commune pour le canoë-kayak, que nous pratiquons depuis nos 8 ans, nous a incités à partager notre expérience et notre amour de la rivière ainsi que de la vie en pleine nature. Notre position géographique centrale nous permet d'organiser des sorties en canoë partout en Auvergne, ainsi que dans toute la France métropolitaine.
Nous consacrons une grande partie de notre temps libre à explorer et à découvrir de nouveaux parcours afin de pouvoir vous les faire découvrir. Vous pourrez profiter de nos balades organisées sur
l'Allier, la Loire, the Dordogne, the Doubs, the Loue, the Vézère, the Vienne, the Loing, the Tarn
et bien d'autres encore. Que vous soyez passionnés de canoë, amateurs de bivouac ou amoureux de l'Allier, notre entreprise est là pour vous offrir des expériences inoubliables.
Réservez dès maintenant votre aventure en canoë et bivouac avec Canoë Rivière Expérience, et découvrez les merveilles naturelles de l'Allier.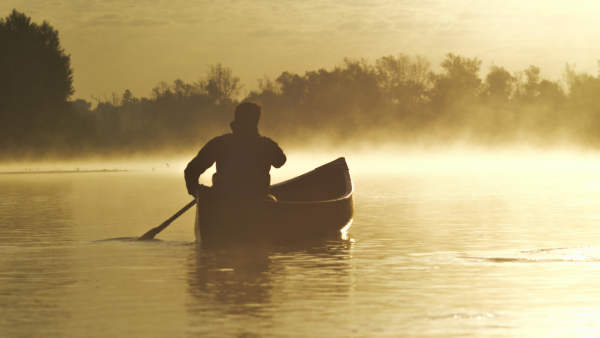 L'équipe Canoë Rivière Expérience
Camille
Qualified guide
Prefers slalom kayaking
Chef
handyman in the extreme
Wildlife enthusiast
Hugo
Qualified guide
prefers descent kayaking
Fly fisherman
Wears some fancy hats
Arts enthusiast
Qu'est-ce qu'on fait ?
Partez à l'aventure avec nos sorties, stages et micro-aventures en canoë dans l'Allier. Vous rêvez d'une expérience itinérante le long d'une rivière avec un matériel de haute qualité ? Vous êtes au bon endroit. Nous assurons l'encadrement de tous vos séjours axés sur le canoë et proposons la location de canoës et d'équipements de qualité pour vos excursions sur de longues distances, avec transport et matériel inclus.
Lors de nos stages encadrés, nous approfondissons divers thèmes tels que l'observation de la nature, le bushcraft, les techniques de canoë, la sécurité et même la pêche. Créez votre propre expédition nature ou organisez un team-building en visitant notre page dédiée aux séjours sur mesure. Vous avez également la possibilité de participer à nos stages et sorties déjà organisés en vous rendant sur la page dédiée à nos différents séjours.
Vivez des aventures inoubliables en canoë et bivouac dans l'Allier en optant pour nos services. Notre équipe se fera un plaisir de vous accompagner tout au long de votre périple pour garantir des moments mémorables.
Our values
Safety first: Our trips are accompanied by formed and qualified guides in canoeing and safety techniques.
The gears : Our gears are thoroughly checked, maintained and selected so you can enjoy your trip worryless.
Eco-friendly : We deeply respect nature, and particularly our practice sites. The aim of course is No traces left, and we take advantage of our trips to observe and educate about wildlife preservation.
Follow us on our networks !
Contact and reservation (Yup, english is fine)
canoeriviereexperience@gmail.com
Anne Nourrisson
2023-07-25
Une grande première pour toute notre famille, 3 jours d'itinérance magique sur l'Allier, entre Moulins et Apremont. Guide au top, cuisine gastronomique, ambiance hyper chaleureuse. Et en plus, nous avons admiré les cigognes en liberté. Nous recommandons vivement !!! On a déjà hâte de revenir !!!!
Amandine André
2023-07-23
Superbe expérience ,Camille est un superbe moniteur gentil ,pro . Merci d'être venu nous sauver sur la berge je remonte avec vous la prochaine fois !
philippe pirard
2023-07-22
Accueil excellent matériel ok +++ Camille connaît très bien la rivière allier et ses spécificités écologiques. Il nous a très pertinemment Conseillé et nous avons ainsi profité au mieux de nos 3 J sur l'allierentre moulins et apremont avec un minimum d'impact écologique ! Philippe
Super après-midi. Gérant super sympa est très pro .merci pour cette journée
Steve Virlouvet
2023-07-02
Superbe expérience, moniteur génial très gentil professionnel. A refaire merci beaucoup !!!
Baptiste Lambert
2023-06-16
Super séjour de 6j sur l'Allier. Les gérants sont très pros, disponibles, sympas et ils louent du bon matériel. Les départs et arrivées flexibles sont très appréciables.
Camille et Hugo ont été parfaits ! Très agréable expériences, canoës solides, et énormément de choses apprises, bonne organisation, merci à eux !
Grâce à Camille, nous avons pu descendre à deux l'Allier de Moulins à Mornay sur 2 jours dans d'excellentes conditions ! Le matériel et les canoës mis à disposition étaient en parfait état. Les consignes de sécurité et recommandations des plus claires. Sans oublier la disponibilité de Camille au téléphone. Faune et flore sauvage à observer, indolence de se laisser porter par la rivière : dépaysement garanti, bivouac en pleine nature, le rêve ! Je recommande vivement Canoë Rivière Expérience !!
Une très belle aventure sur l Allier avec canoë experience. Merci Camille pour les canoës au top et les conseils !
Super accueil et parcours adapté ! A recommander !